As part of my graphic design position at InterCollege, I was tasked with creating an annual catalog to showcase upcoming courses and travel opportunities to potential partners. My goal was to design an online brochure that not only looked visually appealing but also conveyed all the necessary information in an easily digestible format.

I approached the design with the intention of making it eye-catching and impactful. The layout was designed specifically for online use, but to enhance the presentation, I created a mockup of a physical booklet. This allowed me to showcase the design in a way that was easy to visualize and understand, giving a clear picture of what the final product would look like.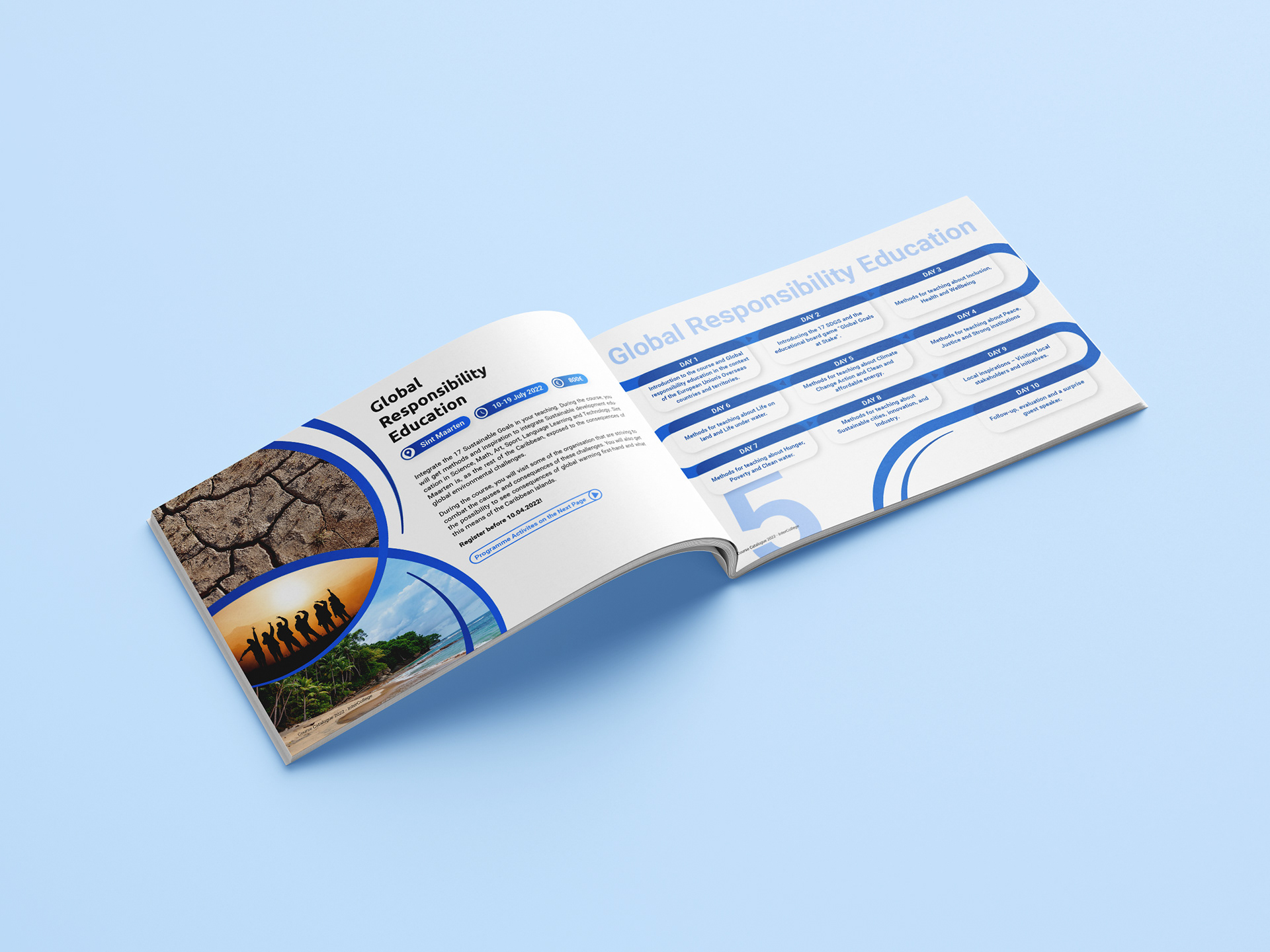 The focus was on making sure that the catalog was informative and comprehensive, while also being aesthetically pleasing. I strived to strike a balance between visual appeal and functionality, ensuring that the content was easy to read and understand. The result was an online brochure that effectively communicated the information and provided a visually compelling experience for the viewer.